All of our cabinetry is handmade in our workshop here in St. Catharines. Each project follows the process below to ensure you always know what to expect.
START YOUR PROJECT NOW
Step 1
INITIAL CONSULTATION
In this first meeting at our showroom, we want to hear what's most important to you in your new space. This is when you get to pull out all those pictures and screenshots you've been collecting. It's okay if you don't know exactly what you're looking for, we'll use this time to get a general feel for your style and needs so we can help create a design plan.
If your project is a new build, please bring along your architectural plans. If you are renovating, please bring along pictures of what the spaces currently look like along with very rough measurements. You can consult our "How To Measure" guide while doing this, but don't worry – we will come to the site and get exact measurements later in the process.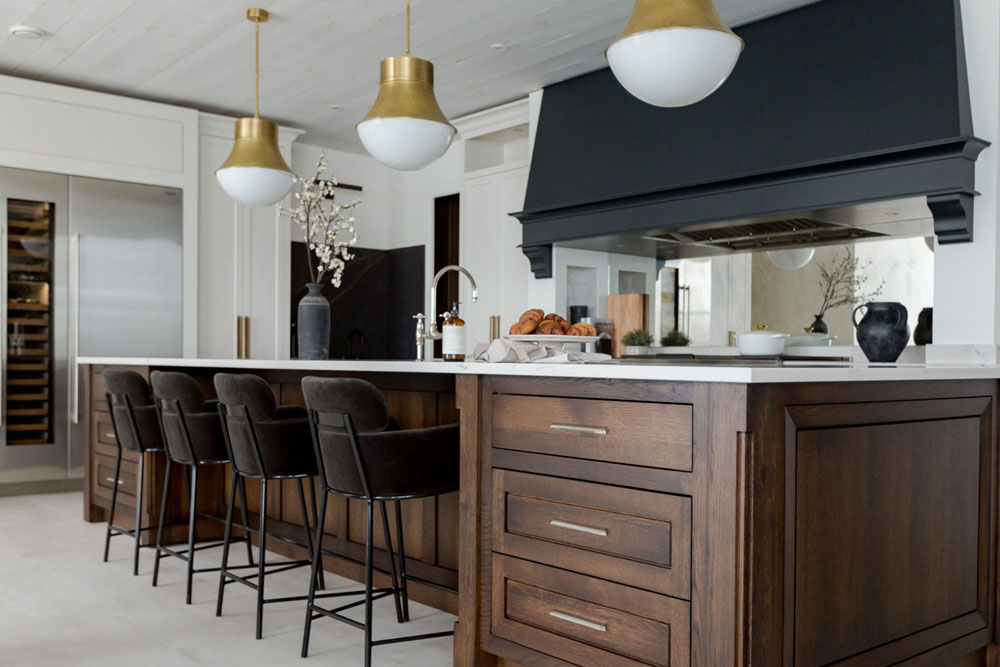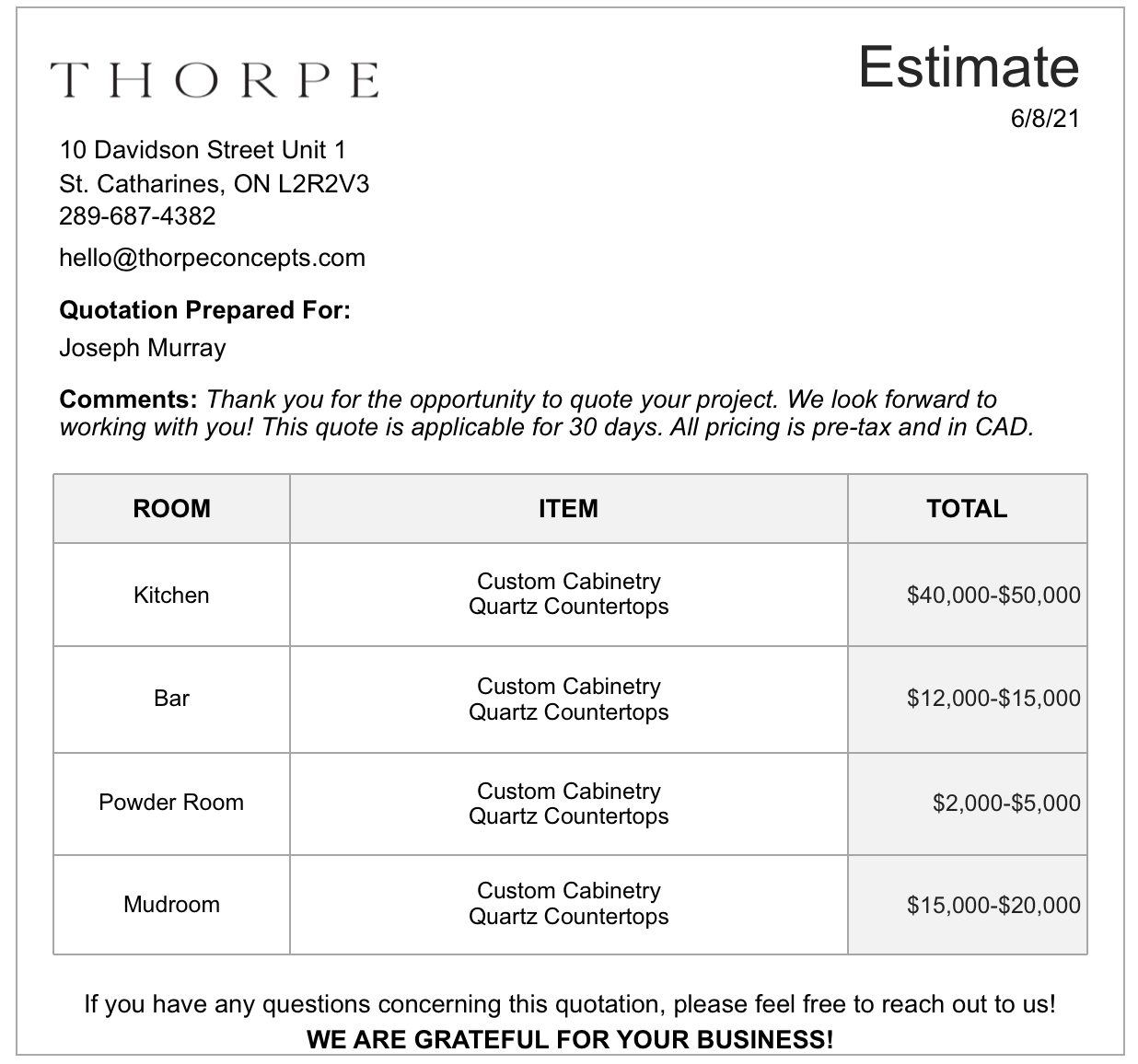 When possible, we will take all the information we gathered in our initial consultation and discuss a rough ballpark estimate. Because of the custom nature of our cabinetry, costs range greatly and exact quotes will be provided later in the process depending on your final selections. If you have a price point you are looking for us to design within, please let us know, and we can absolutely stay within that! For your planning, our projects begin at $40,000 CAD.
The next step would be to complete a fully customized layout and drawings for your space. This design step is what sets the Thorpe experience apart. Before this occurs, we collect a design deposit which will be applied towards your final project should you choose to go with us. The design deposit ranges from $750 to 10% of the cabinetry estimate depending on the project size. This deposit is non-refundable should you choose not to proceed. It allows us to allocate large portions of our designers' time to thoughtfully and carefully design each detail of your project from the very beginning. For example, for some projects, the design process takes 30 hours of preparation or more. This ensures you get the fully customized, unique experience that makes handcrafted Thorpe spaces so special.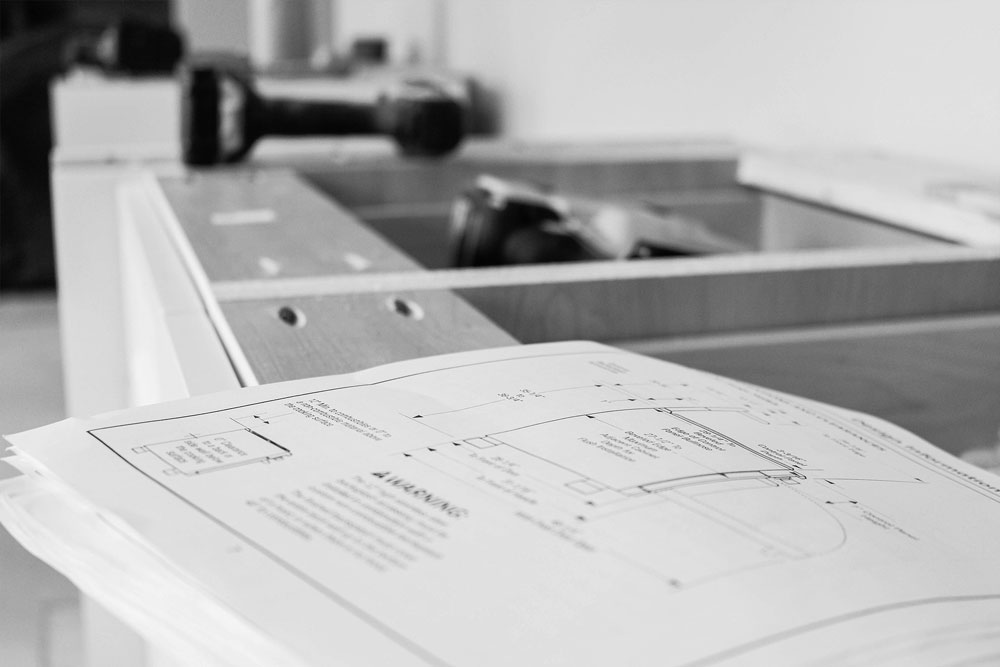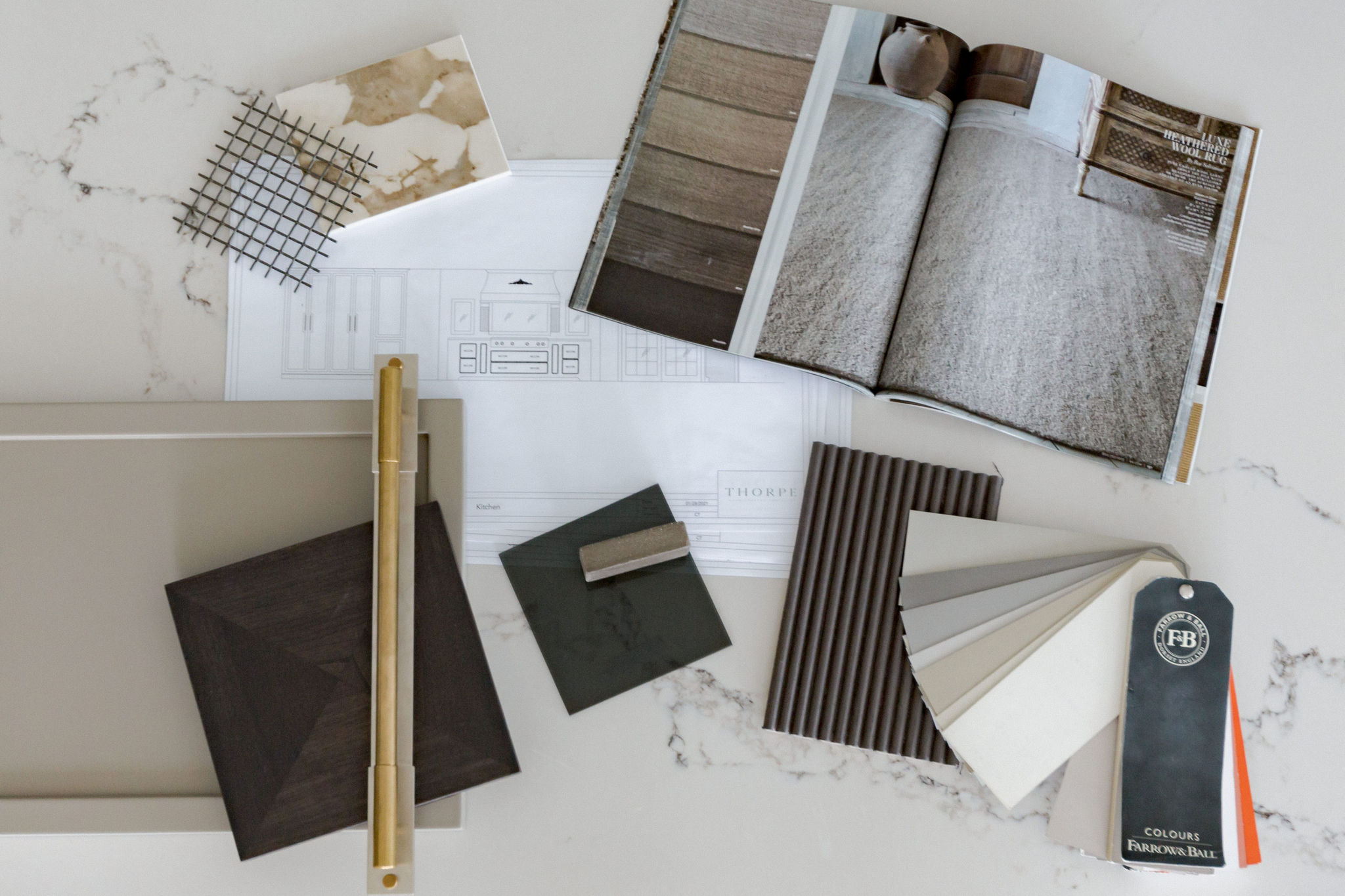 In this meeting we will share our plans and ideas for your space. With full floor plans and 3D renderings, you will be able to get a clear picture of what your space will look like. We will walk you through each aspect of the design plan to ensure we have included every element you had in mind and to make notes on any adjustments you may desire.
You'll leave this meeting with:
A dimensional drawing
3D black & white drawings showing the cabinetry for your space
General design concepts, style & vision for the cabinetry
A hard copy of your designs
Step 5
ON-SITE MEASUREMENTS
We come on site to take detailed measurements and note any architectural elements related to the cabinetry layout. This ensures that the final installation will be seamless.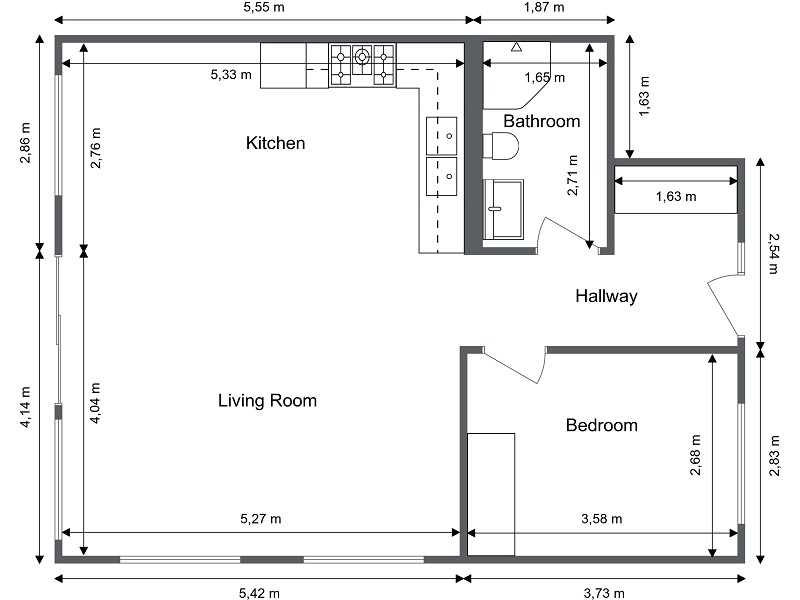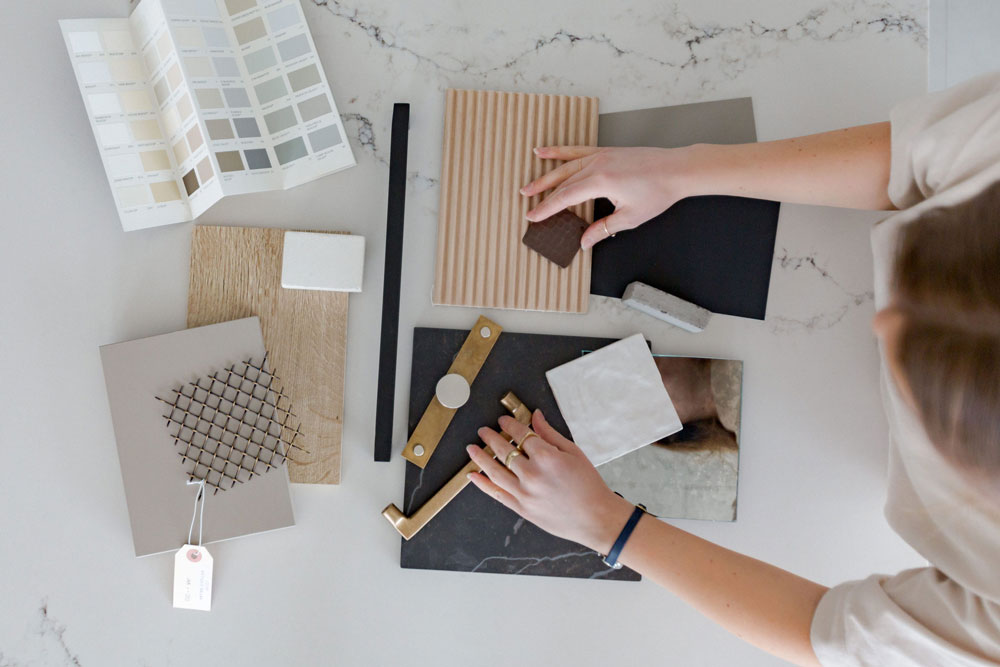 Now the fun part! In this meeting, you'll get the opportunity to select the details and finishes that will make your space so very beautiful. We have access to thousands of options when it comes to styles, colours, materials, moldings, stone, hardware, and other unique elements.
If all that choice sounds overwhelming, don't worry! We always come with a few curated selections.
For applicable projects, this is where we will present a curated collection of lighting, sinks, and faucets for your space, as well.
For new builds or significant renovations, once the drywall is complete, our team returns to ensure all plumbing and electrical are in the proper location and all measurements remained the same.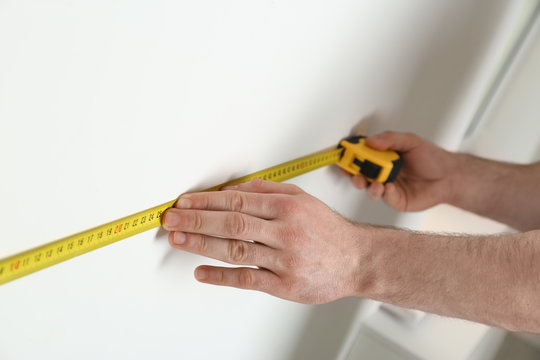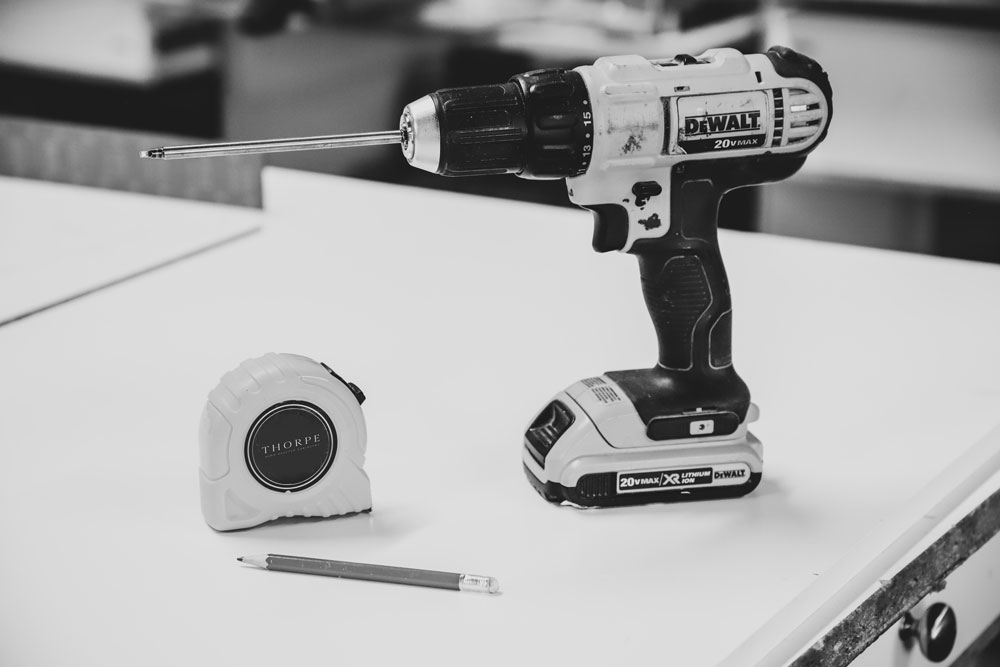 Our skilled craftsmen create your project from scratch, by hand, using the highest-quality materials and techniques right in our workshop in St. Catharines.
We are committed to the finest fit and finish of all cabinetry. This process is not rushed, and we guarantee the result will be second to none.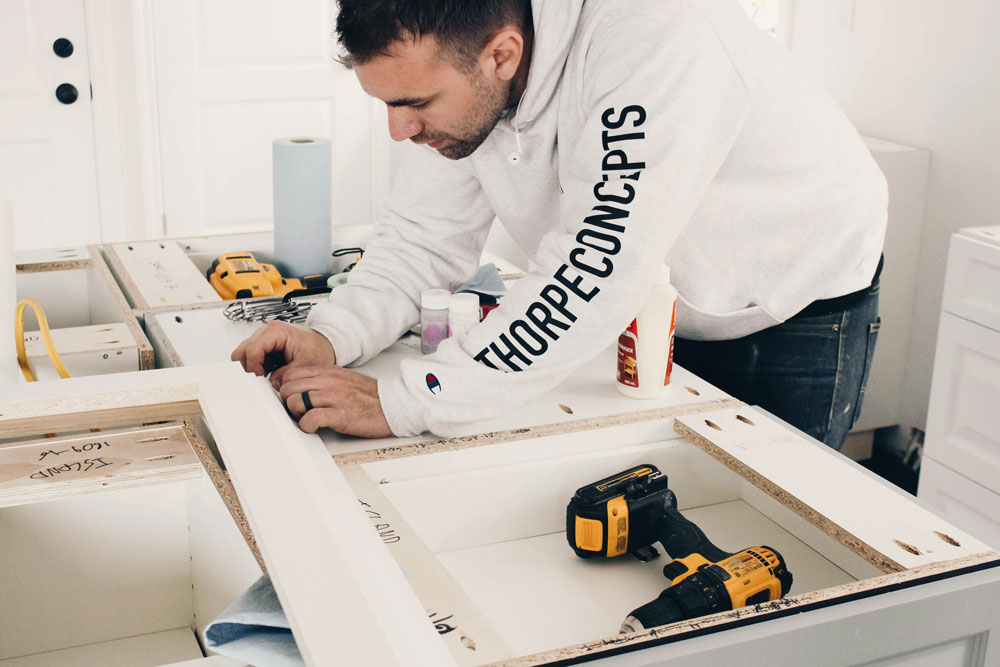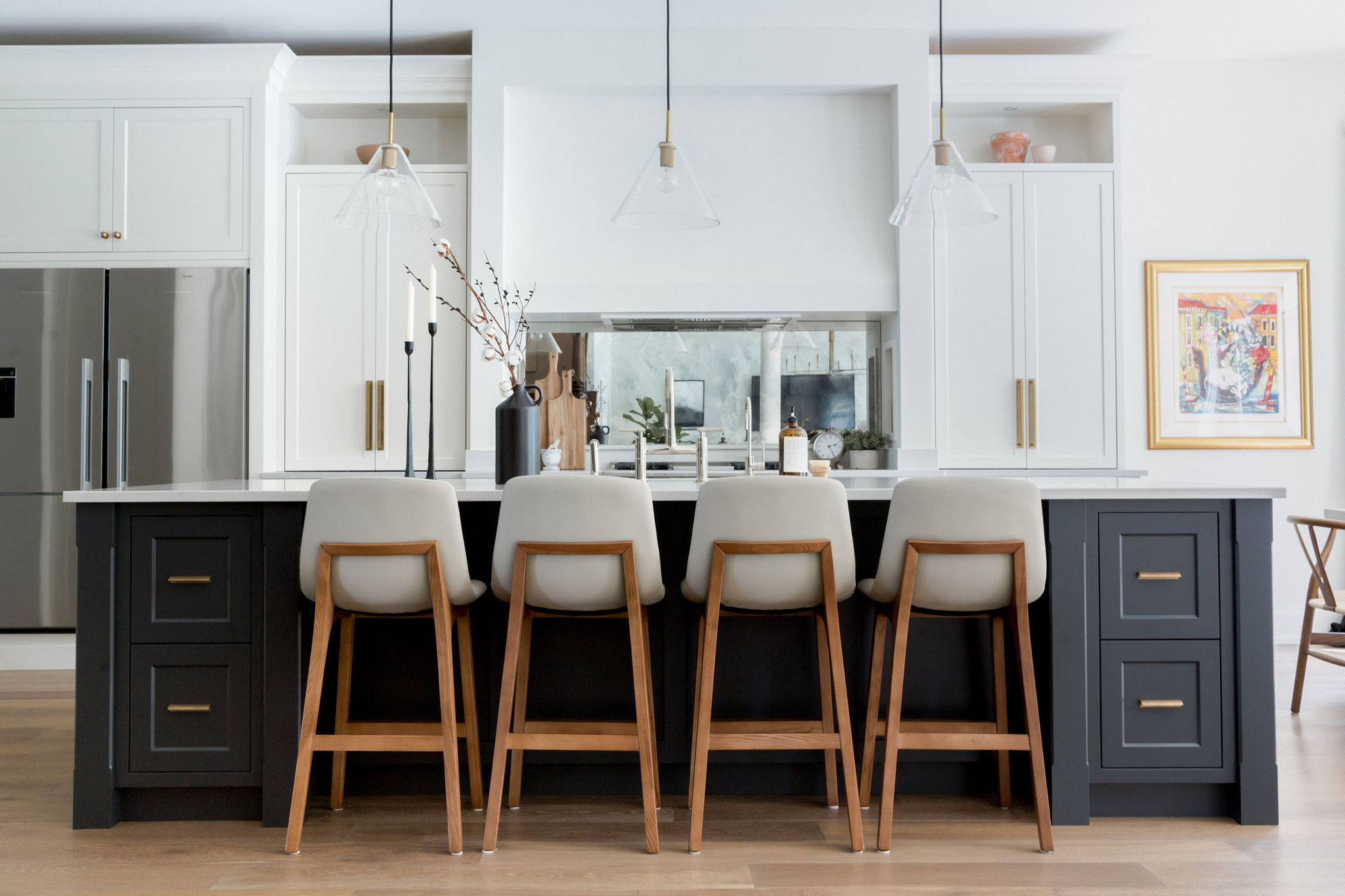 Step 10
FINAL WALK-THROUGH
It's time to learn about all the functional features of your new space and finally enjoy it!